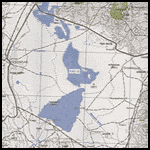 SULTANSAZLIĞI BIRD PARADISE
Beyond Mount Erciyes the countryside around the Kayseri-Nigde road becomes flat, dull steppe which you might well assume was as barren of bird or plant life as the fairy chimneys of Cappadocia. Consequently, the oasis of the Sultansazlıgı bird sanctuary is easy to miss in the small back lanes which wind around the tiny lakes in the region.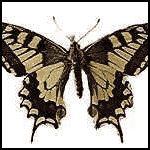 THE BUTTERFLIES OF CAPPADOCIA
The region of Cappadocia in central Turkey is famous for its fantastic volcanic formations and its rock churches, but few are aware of the wildlife and particularly butterflies here. Turkey's longest river, the Kızılırmak (1355 km) flows through valleys carved over thousands of years from the multicoloured strata of volcanic tuff rock formed by layers of ash.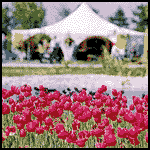 TULIPS JOYS OF THE TULIP AGE
Paeans to the tulip resounded in the air. In İstanbul, in the early 18th century, the Sultan and the populace rejoiced in music, festivities, parades and dances. Countless tulips of all varieties with such poetic names as Blue Pearl, Light of Dawn, Ruby Drop and The Divine Throne adorned the Ottoman imperial capital.