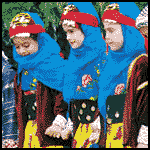 FOLK MUSIC AND DANCING
In Anatolia, which has been home to the Hittites, Phrygians, Lydians, Urartians and many more peoples and empires, music, folk dances and folk costumes are the repository of a long and rich cultural legacy.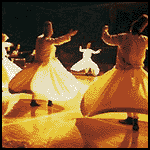 WHIRLING DERVISHES
The sema of the Mevleviís differed from the movement adopted by other sects. The dervishes turned independently, without touching shoulder to shoulder, both around their own axis and around the sheikh and other dervishes.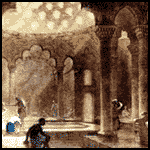 TURKISH BATH
The Turkish bath or hamam is an atmospheric world all its own in the midst of the modern bustling city. Everyone who sets foot in here surrenders to the water in a voluntary form of captivity, for the process of purification of not just the body but also the soul.