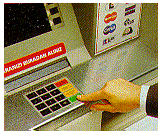 The Turkish Banking System has traditionally occupied an important position in the financial system which is based on a universal banking framework that legally authorizes commercial banks to service various kinds of activities in financial markets. Although Turkish banks were granted a wide range of permissible activities, they are not allowed to engage in trading of goods and real estate for commercial purposes.

As of the end 1995, there are 69 banks (including the Central Bank) operating in Turkey. There are at present 9 state-owned banks, 6 commercial and 3 development banks. There are 31 private commercial banks which are either retail banks with many branches, or specialist banks with a few branches concentrating on foreign trade and corporate banking. The remaining 18 banks are foreign banks operating in Turkey, of which 7 are established in Turkey while 11 are branches of foreign banks. Recently, the number of private development and investment banks increased to 10, 7 of which are domestically owned and 3 using foreign capital.

Investment banking in Turkey has developed since the mid-1980's and concentrates on corporate finance, foreign exchange, underwriting of securities, and engaging in mergers, acquisitions, and initial public offerings. The development banks provide medium-term finance to industry and channel government funds to sectors that have priority for the government.

The existence of foreign banks is a reflection of the progressive internationalization of Turkey's financial system. Despite their small market share, foreign banks have an important place in the Turkish banking system because of the concepts and practices they have introduced.

During the last decade Turkish banks have also built up their international network rapidly either by opening branches or representative offices or by establishing banks abroad. 19 Turkish banks have individual or joint equity participations in 29 banks in Germany, the USA, France, the Netherlands, Switzerland, Austria, the UK, Hungary, the Russian Federation, Kazakhstan, Azerbaijan, Uzbekistan, Turkmenistan and the Turkish Republic of Northern Cyprus as of the end of 1994.

The restructuring of the Turkish economy in the 1980's had a favorable impact on the financial sector. Direct effects came through legislative changes whereas indirect effects emerged from changes in economic policies and structure. During this period interest rates and exchange rates were freed, new banking and capital market laws were introduced, and all restrictions on foreign exchange trading and capital movement were removed. Moreover, some institutional reforms were introduced by the Central Bank and the Capital Market Board.

The reforms of the 1980's have also had a dramatic impact on the banking system which is the essential component of the financial system. The most important regulatory change directly affecting the banking system was the introduction of the new Banks Act which was put into effect in 1985 and which provided the legal basis for prudential regulation and supervision. In this context, banks must use a uniform chart of account, participate in a deposit insurance fund, and cover defaulted loans through appropriate provisions. Banks must also submit their accounts to external auditing. Amendments to the Banks Act were made in June, 1994 by Decree 538 which incorporated the main provisions of the various European Union banking directives on home country control and single licensing. Turkey's aim is to develop its regulations in line with EU standards, and therefore the banking authorities have placed increasing emphasis on ensuring that regulations are in harmony with those in the EU. Turkish banks have been required to meet the minimum capital adequacy ratio, determined by the Basle Accord, since 1992.

During the mid-1980's, the Central Bank organized new markets which not only facilitated the efficient flow of funds within the banking system, but also helped to acquire a powerful tool to monitor the overall reserve levels of the banking system. Upon the introduction of the new markets, banks were able to strengthen their ability to control the liquidity and maturity structures of their assets and liabilities. The Interbank Money Market for Turkish Lira was established in March, 1986, Open Market Operations were started in February 1987, Foreign Banknote Markets were established in August 1988 and the Gold Market was opened in April, 1989. Moreover, in 1986 the Istanbul Stock Exchange was opened to promote the capital market.

The banking sector has been supported by the contributions of the above mentioned markets and has conducted more transactions by utilizing new financial instruments in the capital market including asset backed securities, mutual funds, government papers and private sector securities. Banks issue asset backed securities based on their claims arising from consumer and housing credits, leasing and factoring. This financial instrument was intensively used by some Turkish banks during the first three Quarters of 1995. The amount of asset backed securities issued by banks increased by 69.9% and reached 71,850,550 million Turkish Lira by September 1995.

These reforms also enabled banks to offer new services by using new instruments in addition to their ordinary banking activities. Turkish banks began increasingly operating in the international markets, dealing with instruments like swaps and forward agreements. Moreover, banks started to use new financial techniques, such as leasing and factoring, and this deepened the system. As of the end of June, 1995, there were 35 leasing firms operating in Turkey , 23 of them subsidiaries of banks. During this period the total volume of domestic and cross-border leasing transactions reached 19,073 billion Turkish Lira.

Reforms led to substantial changes in the banking sector. Faced with intense competition from foreign banks coming to Turkey in the first half of the 1980's, domestic banks started to modernize their operations by switching from manual methods to fully computerized systems, while highly qualified personnel were employed in order to extend the scope of professional services beyond traditional markets. Moreover, in order to increase the speed, quality and efficiency of banking services, banks concentrated on computerization and automation projects.

1990 was the beginning of the period when electronic banking was utilized in Turkey. Turkish banks have invested heavily in computer processing and data transmission systems. Several have nation-wide electronic networks and a number offer direct access terminals to their major customers.

As of October, 1995, 52 Turkish banks (including the Central Bank) were members of SWIFT, the Brussels-based Society for World-Wide Interbanks. Turkey joined SWIFT in March, 1989 and now has a regional processor in Istanbul.

In April, 1992, an electronic funds transfer system (Turkish Interbank Clearing System-TIC) was installed for direct crediting in the banking system with the coordination of the Banks Association of Turkey and the Central Bank. As of the end of 1995, there were 65 banks and 4 special finance houses in this system.

Another development includes the rapid spread of Automatic Telling Machines (ATMs) and Point Of Sale (POS) terminals. At the end of September 1995, 4498 ATMs and 23052 POS machines were installed. Moreover, nearly 12.1 million bank cards have been issued, a reflection of the widespread acceptance gained by these products.

The introduction of credit cards to Turkey dates back to the late 1960's, but Turkish banks started issuing credit cards in August, 1988. As of September, 1995, a total of 2,012,207 credit cards had been issued. Of these cards, VISA and MASTERCARD dominate the sector with a 96.2% share, whereas the rest consists of AMEX, DINERS and other credit cards. When the credit cards are classified as national or international cards, the latter get a higher portion of 75.7% in total.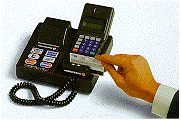 The rapid growth of consumer banking is proving to be a feature of Turkish banking in the early 1990's. Banks are increasing the emphasis on service quality as individual and retail banking are becoming the most rapidly developing sectors of their business. It also reflects the heightened competition between Turkish banks as they seek to improve the quality of their services.

The number of banks extending consumer loans was 19 at the end of September, 1995. The number of users reached 4,512,494 which reflects a 30.2% increase as compared to the end of 1994. During the same period, total consumer loan volume rose to 108,000 billion TL displaying an increase of 42.1%. The purchase of automobiles, consumer durables and housing finance constitute a high percentage of the total consumer loans given in 1995. Banks are also extending consumer loans for financing individuals' business activities, education, holidays and health expenses.
Turkish Banks Operating by Opening Branches Abroad
AUSTRIA
Wien
T.Vakiflar Bankasi
BAHRAIN

Yapi ve Kredi Bankasi
Pamukbank
BELGIUM
Brussels

Central Bank
T.C.Ziraat Bankasi
T.Halk Bankasi
FRANCE
Paris

Central Bank
T. Emlak Bankasi
GERMANY
Aachen

Augsburg

Berlin

Bonn

Braunschweig

Bremen

Duisburg


Dusseldorf


Essen

Frankfurt


Gelsenkirchen

Hamburg



Hannover


Kassel


Koln

Mannheim


Munchen

Nurnberg

Stuttgart


Wuppertal


T.Vakiflar Bankasi

T.Vakiflar Bankasi

Central Bank
T.C.Ziraat Bankasi
T.Halk Bankasi
T.Emlak Bankasi
T.Vakiflar Bankasi
Pamukbank
Yapi ve Kredi Bankasi

T.Emlak Bankasi

T. Tutunculer Bankasi

T.Emlak Bankasi

T.C.Ziraat Bankasi
Yapi ve Kredi Bankasi

T.Emlak Bankasi
Yapi ve Kredi Bankasi
T. Garanti Bankasi

Akbank

Central Bank
T.C.Ziraat Bankasi
T.Vakiflar Bankasi
T.Emlak Bankasi
Akbank
Turk Ticaret Bankasi
T.Tutunculer Bankasi
Yapi ve Kredi Bankasi

T.Is Bankasi

T.C. Ziraat Bankasi
T.Halk Bankasi
Akbank

T.C.Ziraat Bankasi
Akbank
Pamukbank

T.Halk Bankasi

T.C.Ziraat Bankasi
T.Halk Bankasi
Pamukbank
Sekerbank
T.Imar Bankasi
Yapi ve Kredi Bankasi

T.Emlak Bankasi
Pamukbank

T.C.Ziraat Bankasi
T.Emlak Bankasi
T.Halk Bankasi
Akbank
Yapi ve Kredi Bankasi

Pamukbank

T.C.Ziraat Bankasi
T.Halk Bankasi
Yapi ve Kredi Bankasi
Akbank

Yapi ve Kredi Bankasi

IRAN
Tehran
Pamukbank
LUXEMBURG
Luxemburg
T. Garanti Bankasi
MALTA
Malta
T.Garanti Bankasi
The NETHERLANDS
Amsterdam

Den Haag

Rotterdam


T.Halk Bankasi

T.Is Bankasi

T.C. Ziraat Bankasi
T.Emlak Bankasi
T.Garanti Bankasi
Akbank

Federation of RUSSIA
Moscow

Iktisat Bankasi
T.Garanti Bankasi
Yapi ve Kredi Bankasi
SWITZERLAND
Geneva

Zurich


T.Garanti Bankasi

T. Is Bankasi
T.Halk Bankasi

TURKISH REPUBLIC OF NORTHERN CYPRUS
Gazimagosa


Girne


Guzelyurt

Lefkosa


T.C.Ziraat Bankasi
T.C. Is Bankasi


T.C.Ziraat Bankasi
T.Is Bankasi


T.C.Ziraat Bankasi


T.C. Ziraat Bankasi
T.Is Bankasi
T.Halk Bankasi

UNITED KINGDOM
London

Central Bank
T.C. Ziraat Bankasi
Akbank
T.Is Bankasi
Yapi ve Kredi Bankasi
UNITED STATES OF AMERICA
New York

Central Bank
Vakiflar Bankasi
T.C. Ziraat Bankasi
Yapi ve Kredi Bankasi
Source: The Banks Association of Turkey

Turkish Banks Abroad (1995)

Name
Country
Arab Financial Services Company
Bank Kreiss AG.
Bahrain
Germany
Deutsch Turkish Bank AG.
Express Trade Bank (Berlin) GmbH
Germany
Germany
Is Bank GmbH
Banque International de Commerce SA.
Germany
France
Banque du Bosphore
United Garanti Bank Int. N.V.
France
The Netherlands
Demir-Halk Bank (Nederland) N.V.
Finansbank Holland N.V.
The Netherlands
The Netherlands
FB Finansbank Suisse S.A.
Doc Finance S.A.
Switzerland
Switzerland
Sabanci Bank P.L.C.
Macaristan-Halk Bank
UK
Hungary
Russian-Turkish Bank
Yapi Toko Bank
Federation of Russia
Federation of Russia
Kazakhstan International Bank
Kazkommerts-Ziraat International Bank
Kazakhstan
Kazakhstan
Inter Overseas Ltd.
Inter Capital Ltd.
Islands
Islands
Turk Boston Bank Europe Ltd.
Uzbekistan-Turkish Bank
Ireland
Uzbekistan
Turkmen-Turkish Int.Comm. Bank.
Uluslararasi Turkmen-Halk Kalkinma Bankasi
Turkmenistan
Turkmenistan
World Vakif Off-Shore Banking Ltd.
Cyprus Vakiflar BankasiLtd.
Northern Cyprus
Northern Cyprus
The Euro Textile Bank Ltd.
Sekerbank Off-Shore Ltd.
Northern Cyprus
Northern Cyprus
Atlasbank Off-Shore Ltd.
Northern Cyprus
Source: The Banks Association of Turkey