TRABZON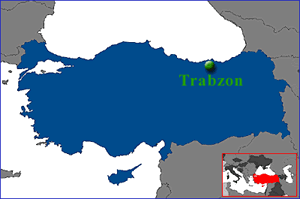 Trabzon was founded by the merchants from Sinope around 1.000 B.C. and today it is the most important city in the region. It leans with its back against the Eastern Black Sea mountains ant it is an important port city. The city is famous for its natural and historical treasures . The famous historian Xenophon got lost and arrived in Trapezos (which means table or plain in old Greek) with the remainder of his 10.000 soldiers. He says that the local people were really happy to see them. The city has strategic importance since it is located at the beginning of the road that connects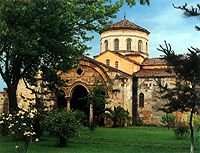 Black Sea Coast to Iran and is right by the famous Zigana pass. Trabzon was, therefore, of strategic importance and considered a rich prize by many. Luluctuc conquered the city during the Roman times, but the city managed to retain its "independent" status. Ruled by the Goths for a short time, the city than became an important citadel for the Byzantines. Justinianus the Great rebuilt the city walls. The Seljuks tried to take over the city several times but were never successful. When Istanbul was invaded by the Latins during the 4th Crusade, the Byzantine dynasty moved to Iznik. The two sons of the emperor come to trabzon and Alexios Commenos become the emperor here. In 1461, the city entered under Ottoman rule.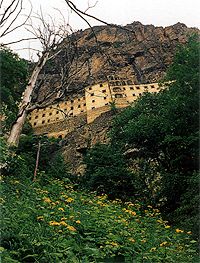 The St. Sophia church is the most important historical building in Trabzon, which is today a center of commerce and tourism. The firs church built by the Commenos family in the 13th century was expanded later by emperor Manuel Paleologos VIII in the same century. The church was converted into a museum in 1957. Some faint frescoes are still noticeable inside.
There are several other important Byzantine churches which were converted to mosques and are worth seeing for their interesting architecture. Phanagia Chrysocephalos Church (Fatih Mosque), Saint Eugene Church (Yeni Cuma Cami), Saint Anne and Saint Basil churches are some of those.