KUSADASI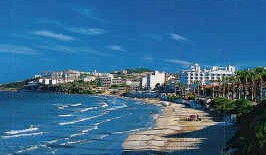 Kusadasi is the most important centre of tourism in the province of Ionia on the coast of the Aegean, and the most lively holiday resort after Antalya on the Mediterranean shores of Turkey.

All this is due to its location as the first stop on the touristic voyages down the western coast and its proximity to the Greek island of Samos, from which thousands of trippers arrive every day, more particularly in order to visit the ruins of Ephesus.

The history of Kusadasi can be traced back to the Trojan War at the end of the 2nd millennium B.C. King Agamemnon is thought to have founded the ancient Pygeyla as a military base, but the site as a centre of habitation dates from the Hellenistic period. In the 3rd century B.c. the city enjoyed a period of great brilliance as a summer resort for the wealthy citizens of Ephesus.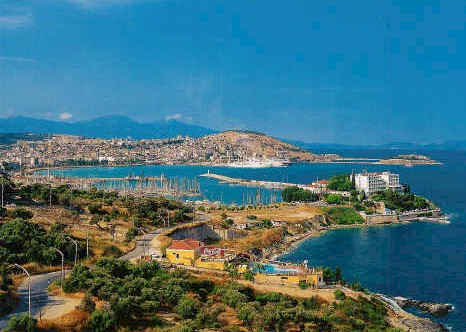 The earliest mention of Marathesion, as Kusadasi was then known, is to be found in the works of the celebrated ancient geographer and traveller Strabo.

In the Middle Ages, Kusadasi, then known as "Scala Nova", was a coastal city of great importance frequented more particularly by the Venetian and Genoese merchants. After its capture by the Ottomans it retained its importance as a naval base and in the 16th century a castle and arsenal were constructed on the island which gave the city its name and which is now connected to the mainland by a causeway. In the 17th century the rapidly developing commercial activity led to the erection of the fairly large caravanserai known as the Okuz Mehmet Pasha Kervansaray, which now stands in the centre of Kusadasi, while in the first half of the 19th century the castle was renovated, enlarged and strengthened.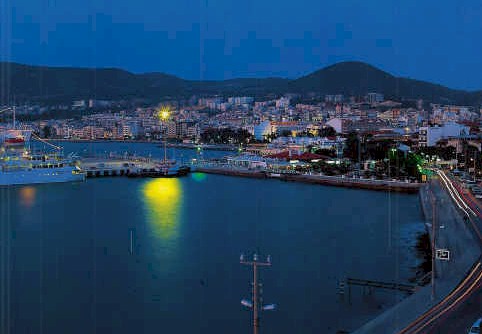 Following the tourism explosion which took place comparatively recently in Turkey, Kusadasi, which, until the 1970s, remained a quiet, peaceful, very charming little country town, has displayed a quite remarkable development as a touristic centre, with glorious beaches stretching for 50 km along the coast line. I

As an economic and commercial centre with hundreds of hotels, motels, holiday villages, pensions, etc., Kusadasi is now in danger of being buried under a flood of concrete.
---