Diving Tours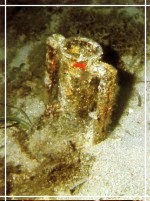 The diving areas around Bodrum and Marmaris offer some of the best preserved dive sites in the Mediterranean. The water is for the most part very clear and in places it is possible to see objects lying on the seabed more than ten meters below.
The colour and variety of under- water flora and fauna is tremendous, the diversity of sponges alone is a subject for study, while the antics of small fish can be captured on underwater camera. Of course, as with diving in any area that has a long history of sea trade, there are underwater antiquities scattered all over the sea- bed: amphorae and other ancient relics are awaiting discovery!
Scuba-diving in Turkish waters is permitted only under the guidance and supervision of a licensed dive guide. In keeping with these and other government regulations, our diving tours are lead by experienced dive masters, all of whom hold licenses endorsed by Turkish and international authorities.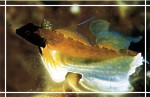 There are two main dive bases from which our tours are operated, Bodrum in the north and Saręgerme in the south. Both bases offer everything one would expect from an international dive centre. All equipment is in excel- lent condition and 10 or 12 litre Scuba tanks and DIN / INT connection parts are in good supply. CMAS, PADI and Barracuda diving courses are available for beginners, while experienced divers have the opportunity to enjoy a week's diving with every day offering something new. Specialties include cave diving, wall diving and reef diving.