ITINERARIES
The above seven links give a brief outline of those itineraries available as regular, scheduled cabin charters. If you wish to hire a yacht, you may like to use these itineraries as a guideline for your own charter holiday or perhaps even combine them to form an interesting two-week itinerary such as Marmaris to Antalya.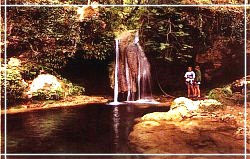 These itineraries are the result of many years chartering experience. They have been designed so as to ensure maximum guest comfort and relaxation, whilst also providing for plenty of interest at a variety of stops. It is necessary that these itineraries remain a little flexible so as to allow for sudden weather conditions and crowds: at certain times of the year, it is difficult to find a good place due to the popularity of a bay. If this is the case, it may be necessary to move to an alternative mooring.
Precise days and times of departure are given in our Tariff Sheets. Should you require full length itineraries, please do not hesitate to ask.