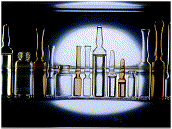 The glass industry is one of the most important and highly developed industries in Turkey. Historically, glass production dates back to the Seljuk Period. Furthermore, substantial improvements were achieved in the 17th and 18th Centuries during the Ottoman Empire. In modern terms, the industry was established in 1935 with the erection of the first technologically modern and industrial scale plant.

The production of the industry has shown an upward trend in recent years; production was approximately 1.043.659 tons in 1993. The exports of the industry were 296 843 tons.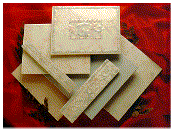 Ceramics are amongst Turkey's oldest and best known products. The first notable ceramics from Turkey were the tiles and bricks covered with colored glazes made in Anatolia for architectural purposes in the 13th Century.
The history of Turkish ceramics can be traced back several thousand years. In the Seljuk and Ottoman Periods ceramic art acquired new dimensions and pieces of exquisite beauty were produced.
Commercial production of ceramics started in 1965 with the foundation of the first technological plant in this field. Today, there are more than 50 establishments in the industry. A large number of them are small artisan units or workshops which are involved in the manufacture of decorative pots, plates and tiles.
The industry keeps on developing its products and enriches its varieties every year. The production of the industry in 1994 was 771 000 tons. It has a wide range of products including ceramic household articles and ornaments, ceramic floor and wall tiles, ceramic sanitary ware, electro-porcelain and isolators. The exports of the industry were approximately 289 496 tons in 1994.