Salads
Soups
Fish & Seafood
Meat
Poultry
Vegetables & Pulses
Vegetables in Olive Oil
Boreks & Pastries
Pilafs
Desserts
Mezes
Sauces
VEGETABLES IN OLIVE OIL
Olives, choosing the Mediterrenean as their natural habitat, are eaten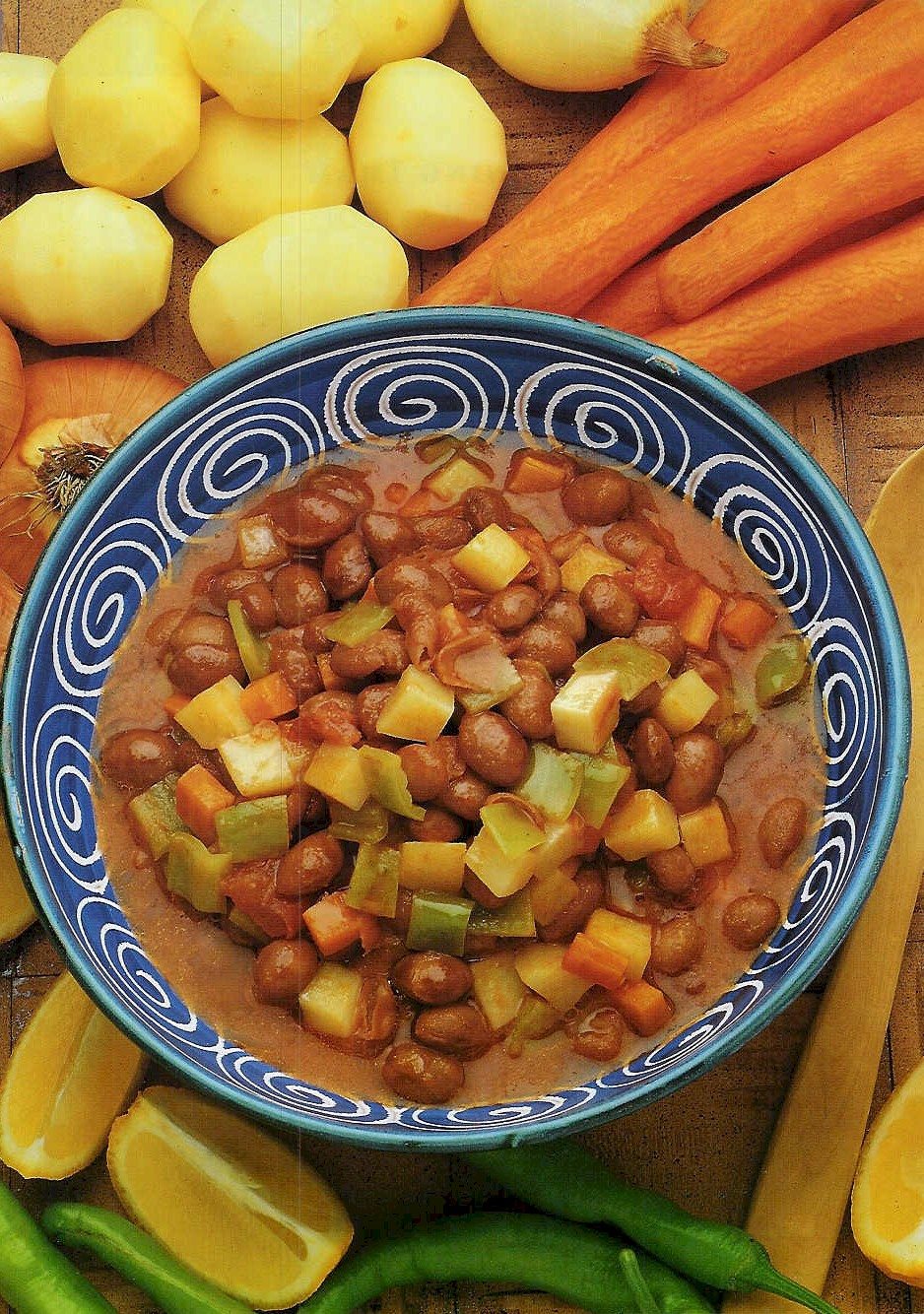 copiously on breakfast and display a very essential role in Turkish kitchen by being squeezed for their oil. Vegetables cooked in olive oil may be the heroes of vegetarian diet with high vitamin and mineral content and charming outlook. These dishes are the sultans, the most respected and cooked dishes, of summer time with appealing odour, taste together with chilliness and lightness.
Turks never utilize vegetables as garnishes or side dishes as they take this as an insult to the vegetables but give them utmost importance by cooking them solely as a nourishing dish. Being cooked in olive oil, they may be eaten with lemon, yoghurt or tomato sauce served warm or chilly. Green beans, eggplants, zucchini, green pepper, artichoke and broad bean are just a few examples to be mentioned out of many.
Creativity in kitchen finds its meaning in stuffed vegetables in olive oil and in stuffed vine leaves. Combining vine leaves,currants, rice, pinenuts, cinnamon, dill, mint and olive oil results in a mouthwatering dish which is the favorite of many people.
Olive oil is used lavishly in cooking vegetables with a little water; in salads, in brekfasts to dip toasted bread.
If you want to meet the real characters of vegetables, to meet modest zucchini, friendly green bean, fiery eggplant and tickling broad bean, try cooking them in olive oil; you'll see the difference.