Salads
Soups
Fish & Seafood
Meat
Poultry
Vegetables & Pulses
Vegetables in Olive Oil
Boreks & Pastries
Pilafs
Desserts
Mezes
Sauces
MEZES
Although there is a conflict in Turkish Cuisine as to which dishes are mezes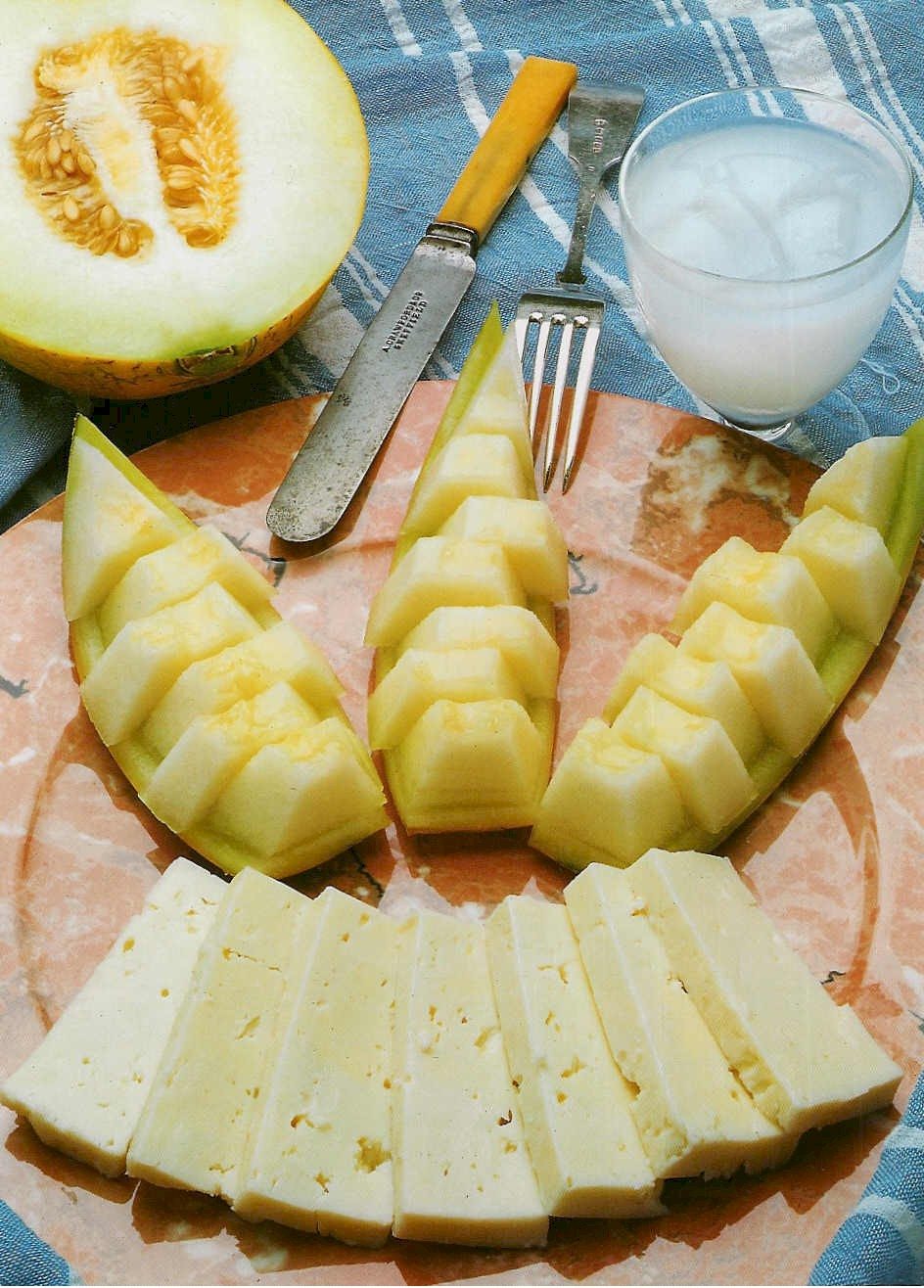 and which are salads, there is one fact admitted by everybody: raki is served with mezes and salads. All fermented alcoholic drinks, including are is prohibited by Islam. Therefore, Turks, after settling in Anatolia, have never made use of delicious grapes grown, by producing wine. However, a combination of grape and anise was distilled to produce raki whose production was then widespread and improved as an alternative to wine. During the reign of Ottomans, raki was drunk just by men, who were accompanied by lute playing and singing ladies. Raki, served with two separate glasses, one for the spirit, one for water, used to be drunk with delicious and charming mezes. Raki tables were addresses where men enjoyed good music and good talk. If men preferred to drink with friends, they went to meyhanes, restaurants serving only raki, meze and salad, sitting on short stalls around a short table chatting and improving their friendship, while tasting numerous and mouth-watering mezes. In Turkey, politics and arts are discussed on raki tables similar to cafes in France. After the establishment of the republic in Turkey, the system of new government was decided at raki tables of Atatiirk.
Nowadays meyhanes are also frequented by women and the tradition of serving numerous varieties of mezes and salads in small cups, presented on a large tray still continues. The purpose of eating meze is not to make the stomach full, but to ease the drinking of raki and to tickle the palate.
In serving meze, variety is more valued than harmony; hot, sweet, salty and sour varieties are in unity. Small boreks are served hot, whereas salads and mezes in olive oil are served cold. The only common point of mezes is that all varieties are delicious and attractive.
Salads and mezes are eaten nearly in all the meals also without raki as the main course or as the accompanier of main dishes. We can say that the only sauce for salads is made of oliveoil, lemon juice or vinegar and salt which is used lavishly on any kind of vegetable according to the season and the tastes and preferences of the lady preparing it. The only exception to this light sauce is the yoghurt sauce consisting of yoghurt, oliveoil, garlic and salt usually poured over charcoaled or fried vegetables. "I wish I were a fish in a bottle of raki." Line of the famous poet Orhan Veli simply' summarises the passion of Turkish people for raki and the raki table and mezes and salads.
A meal out will usually start with a selection of mezes -- appetizers -- from an enormous and very colourful platter brought to your table by the waiter. Cold mezes include stuffed mussels (midye dolma), humus, pureed aubergine salad (patlican salatasi), stuffed vine leaves (yaprak dolma) and Circassian chicken (cevizli tavuk). Among the selection of hot mezes are usually borek, (thin layers of flaky pastry stuffed with cheese, meat or spinach), sautéed lamb's liver with onions and kalamari.
Salad lovers will find a variety of unusual, spicy herbs appearing along with the standard tomato and cucumber, especially in the south. Roka is a bitter herb which translates as rocket in English, and you may also find spiky dereotu (bitter cress), nane (fresh mint) or even kuzu kulla (sorrel). A spinachy-textured vegetable frequently served in garlic-yogurt is called semizotu, known to us as purslane.