Salads
Soups
Fish & Seafood
Meat
Poultry
Vegetables & Pulses
Vegetables in Olive Oil
Boreks & Pastries
Pilafs
Desserts
Mezes
Sauces
FISH AND SEAFOOD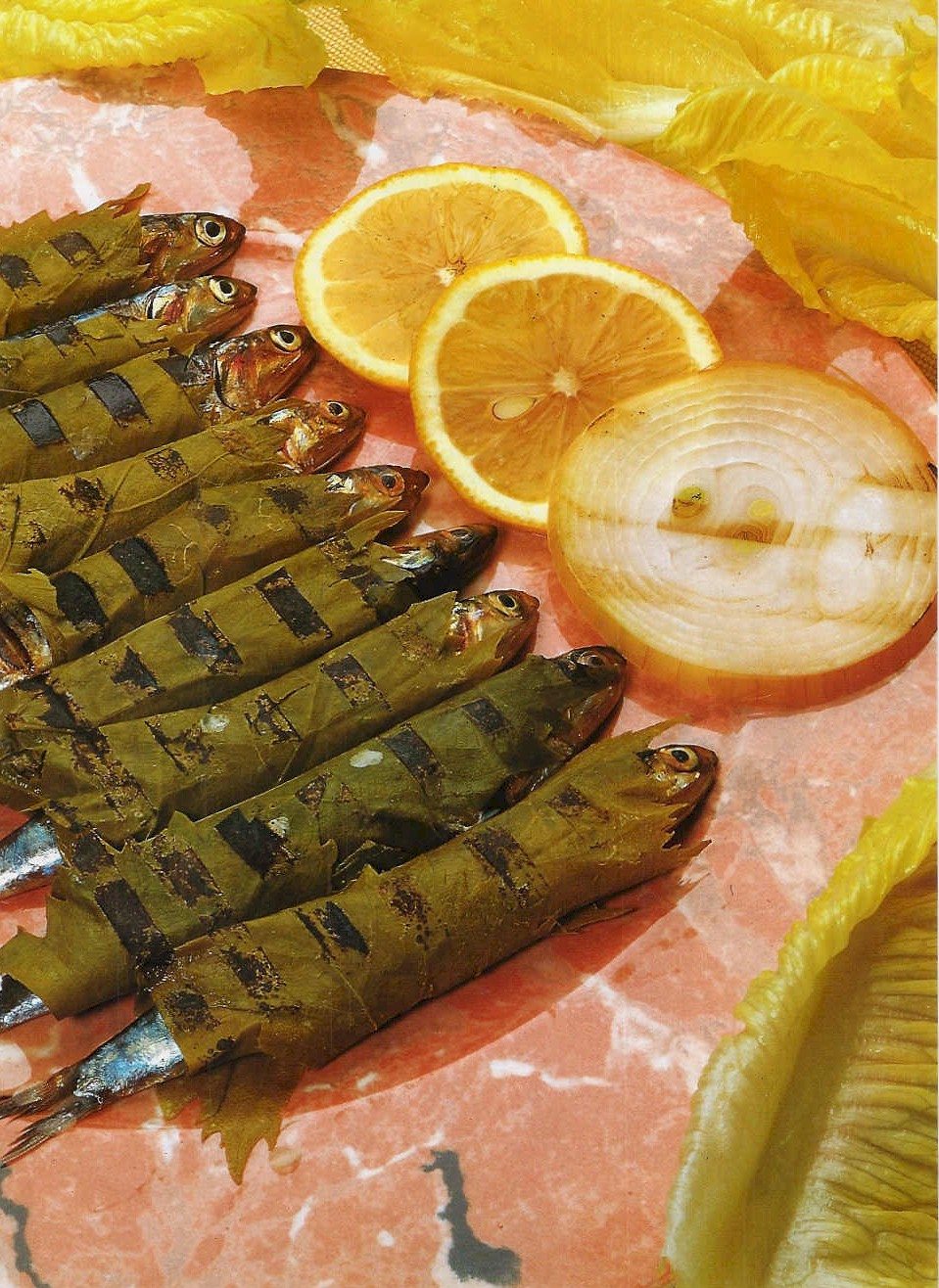 There are many doorless, windowless shops open all-year in Turkey, which sell fish and seafood laid in colourful, round, wooden trays.
Turkey is a peninsula having shores on three sides, these seas contain many varieties of fish. Some examples to most common species are mackerel, red mullet, blue fish, sardines, horse mackerel, large bonito, bonito, tuna fish, anchovy, grey mullet, turbot. Lobsters, crabs and oysters are expensive and thus only exist on the tables of the rich.
Shrimp, mussel and squid are the other seafoods which are frequently used.
Coastal cities, especially Istanbul and Izmir, use seafood frequently, whereas the other cities do not use fish in their local cuisine. Istanbul, host of the Ottoman Palace and thereby traditional Turkish cuisine, has been the birth place of a dish called 'uskumru dolmasr' -mackerel stuffed with nuts, raisins and spices, which is full of creativity.
Fish are generally fried by blending with flour; steamed with a little water; or grilled. People experiencing fish in Turkey think that fish is cooked in only these three ways. However, in Turkish cuisine seafood is also used in soups, pilafs, casseroles, on skewers, stewed.
Among all varieties, there is a special one related to Blacksea people;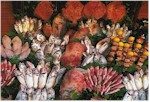 hamsi-anchovy. Figures in folk dance of this region symbolise fidgeting anchovies. Anchovies are used in many inconceivable ways. They are pickled, grilled, dried and used in soups, boreks, breads, pilafs and desserts.
The most popular seafood is the mussel; dipped in batter and fried served with tarator sauce; stuffed; used in pilaki and pilaf.