THE CHURCH BATHS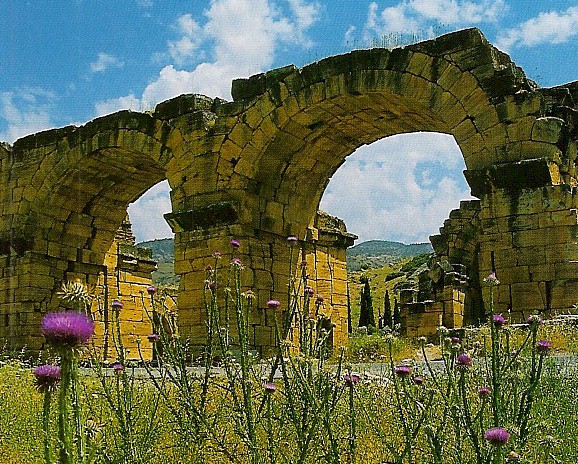 Continuing towards the west after crossing the necropolis and having, perhaps, taken a look at the ancient ruins on the left as you approach the city defence walls, you will find yourself confronted by an enormous building on the right hand side of the road. Originally a bath building constructed in the 3rd century during the Roman period, in the 4th century, after the establishment of Christianity as the official religion of the Empire, it was converted into a church, losing all the distinguishing features of a Roman bath in the process. It is now generally known as the "Church Baths" in order to distinguish it from the large bath building now used as a museum.
This extremely imposing building is constructed of stone blocks of a considerable size and weight and, with its vaults and arches, gives a very clear idea of the massive strength of Roman architecture. Unfortunately, it has suffered a great deal of damage from earthquakes and the north wall can be seen to be leaning very precariously to one side.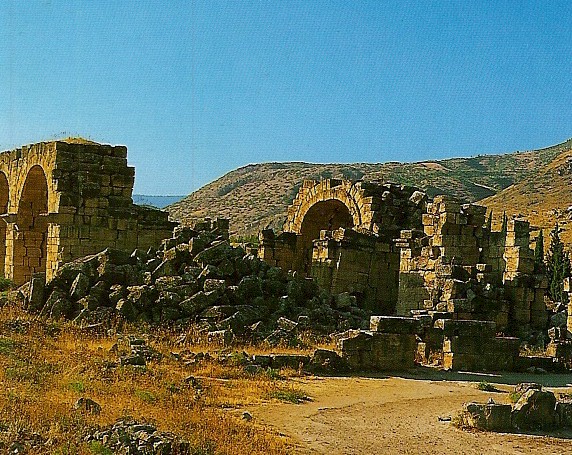 ---
| Home | Turkey I Cities & Sites I Hotels I Blue Cruise I Tours I Contact Us | Search I
Ask for a quote to compare: Cruises I Biblical Tours I Incentive Travel I Hotels I Transfers
Copyright © 1995-2016 Turizm.net All rights reserved.