THE ROMAN BATHS (PAMUKKALE MUSEUM)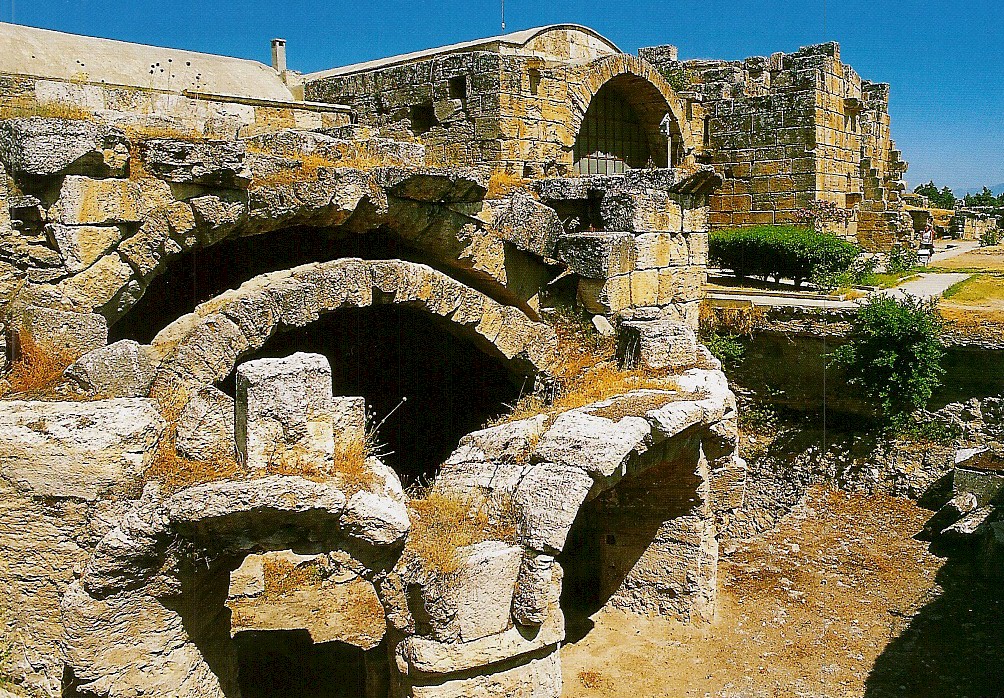 The building in Which the local museum is housed consists of Roman baths dating from the 2nd century A.D.
It is in an excellent state of preservation and, with its vaults an~ arches, displays all the characteristic featujes and beauty of Roman architecture.
The bath consists of three rooms, now used as the salons of the museum: the caldarium, or hot room; the tepidarium, or warm room; and the frigidarium, or cold room.
To the east of the building lies a palaestra measuring 35 x 50 m where, in Roman times, young people or those of a sportive nature could practise various sports in order to warm up and start the body sweating.
It was also used as a training ground for athletes, and as a venue for certain ceremonies.
At the present day, the palaestra is used for the exhibition of a number of objects found at various places in the course of the excavations.
Related Links: