Spice Market ( Egyptain Bazaar )
Located just behind the Yeni Mosque in Eminonu District, the Spice Bazaar was built in 1660 by the architect Kazým Aga. The architecture is a simple Ottoman design of arched eyvans, each accompanied by a shop. The goods are displayed in the front eyvan of each shop.

It gains its Turkish name, Misir Çarsisi (Egyptian Bazaar), from the fact that it once received income from taxes levied on Egypt. The English name hails from the days when the Bazaar specialized in the sale of herbs and spices, medical plants, and drugs.

Nowadays a range of other items including everything from household goods, toys and clothes to exotic aphrodisiacs are sold in the bazaar.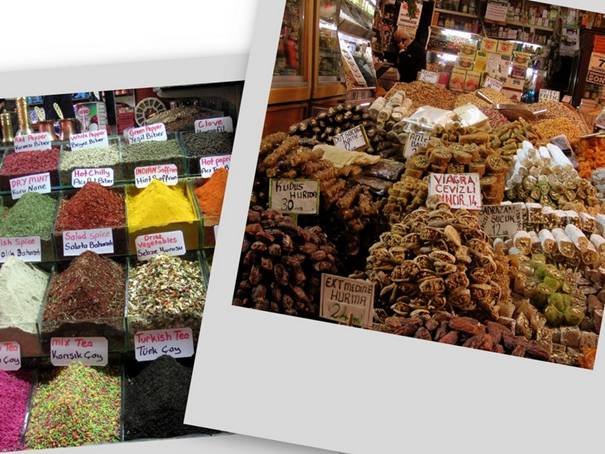 For centuries, people have been coming to the Spice Bazaars instead of the doctors, for old remedies, and as well as modern day illnesses and loosing weight.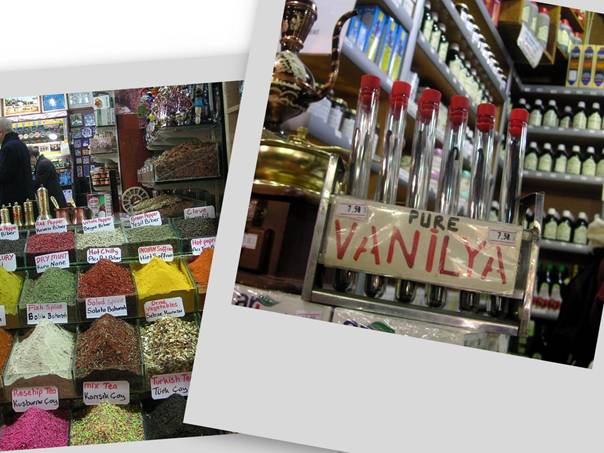 An interesting item to buy is an "Evil Eye". Everyone in Turkey and Greece has one, to prevent bad things from happening to you.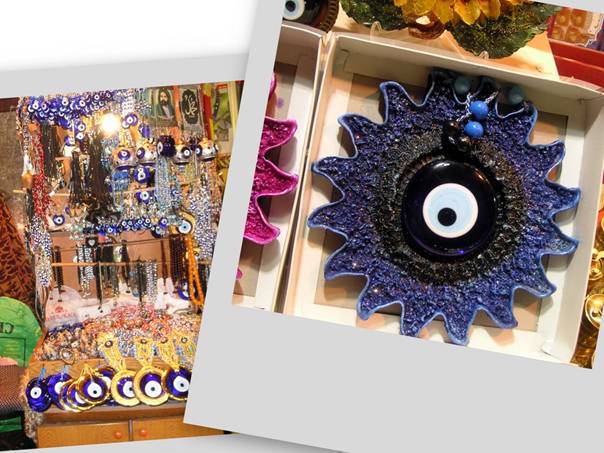 The visitors will be impressed by its oriental atmosphere and charm; it has three great galleries which are crowded with local people and visitors at all hours of the day.

Stalls in the bazaar stock also sweetmeats and pastirma ( Turkish Pastrami). Today's expensive Eastern commodity caviar ( Iranian ) and all kind of olive is also available.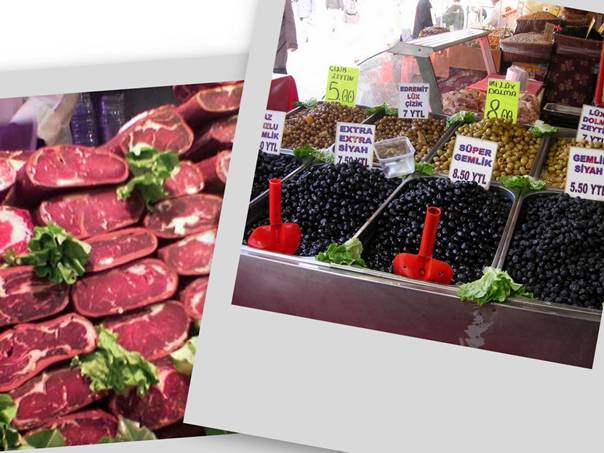 Tips
Do not show much interest on the goods.
You will be offered for a glass of Apple Tea or Turkish Delight. Enjoy.
When the bargain begins, offer the third what the seller wants.
Don't be nervous of bartering, it is the fun and it is expected !

You can walk from the Grand Bazaar downhill through the Tahtakale market district, where you can find all kind of household, utensils, as well as handmade accessories at very reasonable prices, ending up at the Egyptian Bazaar.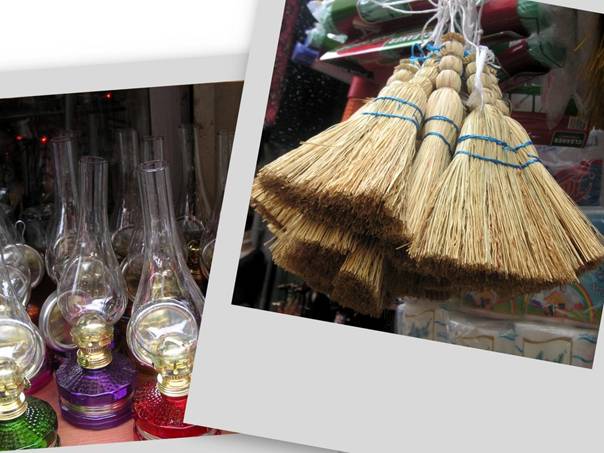 A spectacular way to explore the local life in one of the oldest areas in Istanbul.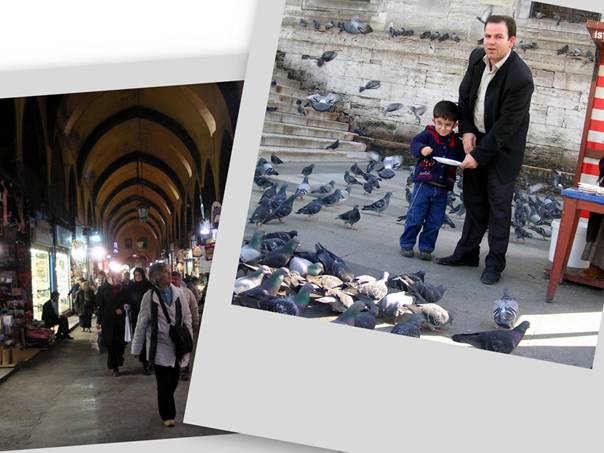 Prepared by Oya Zingal
21th of March 2007